Board of Directors and Committees
Board of Directors and Committees
María Entrecanales Franco
Member of the Board of Directors and of the Audit and Control Committee, Chairman of the Appointment and Remunerations Committee and of the Board of Trustees of Fundación Atresmedia.
María Entrecanales Franco graduated in Law from the Universidad Complutense and holds a Master's Degree in International Law (Hons.) from the London School of Economics and a Master's Degree in Managerial Positions in NGOs from ESADE 2000. Co-founder and honorary chair of the Fundación Balia por la Infancia, founded in 2001. In 2011 she was awarded the IMPULSA prize by the Fundación Príncipe de Girona, and the UNICEF Spain prize in 2010 for successfully building a volunteer network.
She combines her work at Fundación Balia with business initiatives: she is a co-founder of the Lateral restaurant chain and head of its corporate image area. She is a trustee of FUNDACIÓN MACBA (MUSEO DE ARTE CONTEMPORÁNEO de Barcelona) and sits on the advisory board of FUNDACIÓN ARCO. In 2011 she was awarded the national woman executive prize in the "solidarity and humanitarian action" category.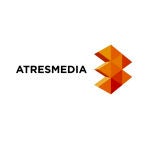 Atresmedia
| Madrid | 23/06/2020