ATRESMEDIA MEDIA PARTNER
ATRESMEDIA MEDIA PARTNER
Atresmedia, media partner of the largest European Volunteer Pro Bono Summit organized by Hazloposible Foundation
The type of corporate volunteering that is experiencing more growth, due to its high impact, is skill-based volunteering and pro bono programs. To deepen into this area, Hazloposible Foundation has organized in Madrid the largest European meeting to discuss the latest trends in this type of volunteering: the "European Pro Bono and Skills-Based Volunteering Summit". It was held on October 4 and 5, 2018, and had Atresmedia Group as its media partner.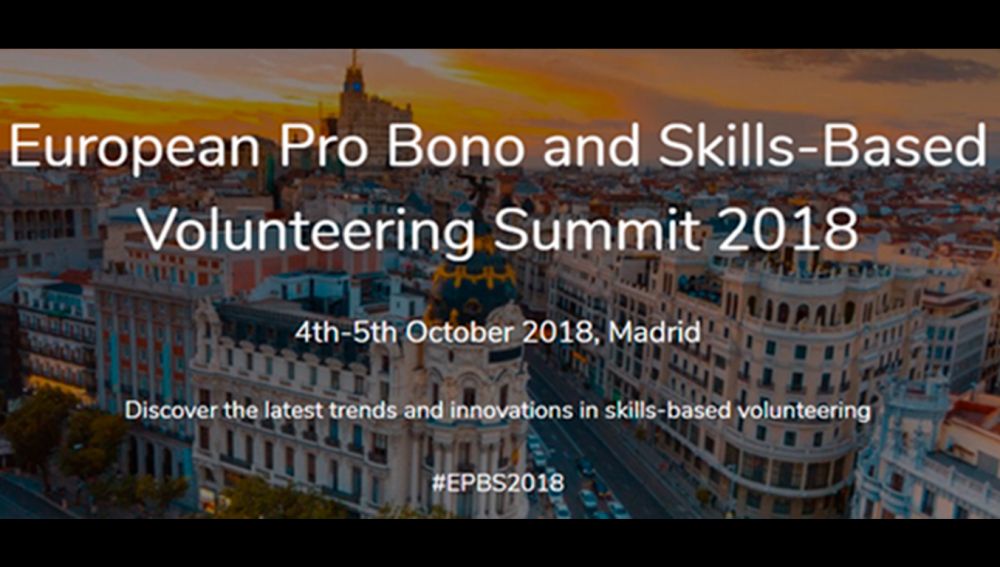 After the European Pro Bono Summit in Paris (2016) and in Budapest (2017), this event in Madrid offered useful content both for those companies that are starting in pro bono and professional volunteering, as well as companies that already have a long experience. The third edition of this meeting, organized by Hazloposible Foundation together with Work for Social and Global Pro Bono Network, brought to Spain experts and leaders of the Pro Bono movement and professional volunteering from the five continents.
The program provided new ideas to the participants, also methodologies and good practices to grow their corporate volunteer programs, combining value propositions for employees, companies and society. Transformative experiences where employees develop key competences, improve their commitment and provide tangible results to the NGOs with which they collaborate.
The different sessions and working groups addressed issues such as pro bono trends in the world, the use of technology to boost professional volunteering, pro bono and volunteer skills-based for the development of leadership programs and the employability, or the measurement and impact of pro bono programs.
Atresmedia | Madrid
| 17/01/2019