JUNTOS X EL CLIMA
JUNTOS X EL CLIMA
Atresmedia promotes responsible use of water at its facilities on the occasion of World Water Day
On World Water Day and as part of the Group's commitment to sustainability, Atresmedia launched two actions at its San Sebastián de los Reyes facilities to promote more environmentally friendly water consumption with a social impact.
On the occasion of World Water Day 2022, Atresmedia has launched two actions to promote the responsible use of this natural resource at its facilities. On the one hand, it has installed drinking fountains at various points in the headquarters to make it easier for employees to fill reusable bottles and thus reduce the consumption of plastics.
On the other hand, for those workers who prefer bottled water, Atresmedia has included in the drinking machines —alongside the usual bottled water— a solidarity alternative: AUARA bottles, a social enterprise that dedicates 100% of its profits to developing projects to provide access to drinking water for those who need it most.
These actions are part of the Atresmedia Group's commitment to environmental sustainability, which is embodied in its Environmental Policy, and through which it aims to improve its energy efficiency, responsibly manage resources, reduce the generation of waste and emissions, and raise the awareness of its employees and society in environmental matters.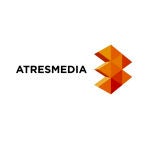 Atresmedia
| Madrid | 03/05/2022