ATRESMEDIA TELEVISION
ATRESMEDIA TELEVISION
Committed to a socially sustainable television model
Atresmedia Televisión is one of the main lines of activity and biggest sources of revenue of Atresmedia Group. Through its six television channels, it provides the public with a diverse, innovative and quality assortment of news coverage and entertainment, which also provides a safe and attractive environment for the company's main customers: audiences and advertisers.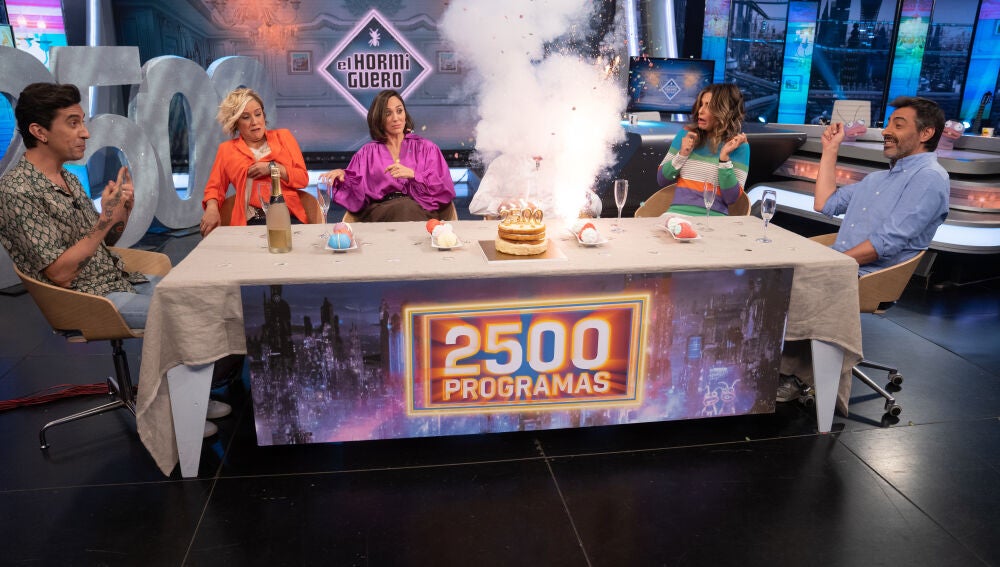 For many years, Atresmedia Televisión has been pursuing a socially sustainable television model that promotes a critical spirit, fights misinformation and fake news, gives a voice to minorities and encourages pluralism and diversity. Thanks to this hugely appealing model, Atresmedia Televisión was able to maintain its audience leadership over its competitors throughout 2022, achieving what is known as the triple crown of audiences, with the following milestones:
• Atresmedia Televisión once again cemented its status in 2022 as the leading media group by audience share.
• Antena 3 consolidated its position as the leading television channel by audience share.
• laSexta ended the year ahead of its main rival in audience share.
• Atresmedia Televisión once again led the way in news coverage in Spain and topped the table in credibility and trust, according to the prestigious Digital News Report 2022 by Reuters Institute and the University of Oxford.
The division continued to report excellent audience figures across all time slots, thanks to the diversity of its content, varied programming, quality news coverage and its commitment to series and major entertainment formats.
This diversity of content ties in with Atresmedia's efforts to offer a television service that promotes accessible audiovisual content, improves media and information literacy, builds critical thinking and protects the most vulnerable, especially children. As a result, Atresmedia Televisión remains the leading media outlet in Spain and the media of choice for news and information, as shown in the Digital News Report 2022 prepared by the Reuters Institute for the Study of Journalism and the University of Oxford. According to the study, Antena 3 was once again the channel to have earned the highest trust rating (46%), while laSexta was the second most trusted private channel in the eyes of the public (42%).
Results based on historical audiences
Atresmedia was able to maintain the excellent audience results reported in previous years, achieving record figures in 2022 across all its channels and obtaining a 27.2% audience share as a Group.
Atresmedia Televisión's efforts in 2022 looked to build on the success of some already consolidated shows on Spanish television, including La Voz, Mask Singer: adivina quién canta or Tu cara me suena, which in 2022 featured the best finale since 2017 and achieved its best season out of the last four outings.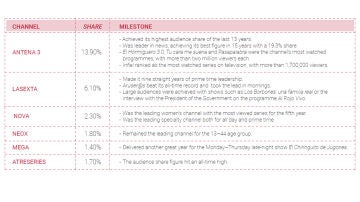 Antena 3: leading the way in entertainment and news
Antena 3, thanks to its strong programming, was the leading channel by audience share in 2022 (13.9%), having made it 14 consecutive months of leadership through to December 2022 and achieved its best audience share in 13 years. Relying on this successful television model, the channel achieved the most watched news, programmes and series on television in 2022. Antena 3 was also the channel with the most unique viewers, reporting more than 12.8 million viewers on average each day and becoming the most watched channel for prerecorded programmes for the second year in a row, having achieved its best figures since 2016.
Antena 3's news programmes remained the undisputed leaders thanks to their excellent, responsible and independent journalism, making them the most watched news programmes on television for the fifth year in a row and leading them to their best figures in 15 years.
laSexta: 10 years leading the way
Last year marked the 10th anniversary of the integration of laSexta into Atresmedia. Over these 10 years, the channel has grown and consolidated its identity: strong desire to inform, commitment to society and biting entertainment.
laSexta cemented its status as the third most watched private channel in 2022. The channel is widely known for its extensive coverage surrounding major electoral events, such as the regional elections in Castilla y León and Andalusia, making it the most watched election night broadcasterfor the 17th time since 2014. Moving to entertainment content, the series Los Borbones: una familia real was the channel's most watched show (2,235,000 viewers). Many viewers also tuned in to watch the interview with the Secretary General of the PP political party, Teodoro García Egea, following his resignation (1,737,000 viewers).
When it comes to regular shows, Aruser@s continues to lead the morning programming, having topped the table for seven straight months with a 17.5% audience share. Equally positive performances were turned in by laSexta Noticias (with an average of over 1.5 million viewers), Lo de Évole (1,372,000 viewers), Jugones (704,000) and Al Rojo Vivo, the channel's most popular content.
Specialty channels: consolidating their position within the market
Atresmedia Televisión's specialty channels (Nova, Neox, Mega and Atreseries) continued to consolidate their position in the market with their programming aimed at specific audiences, thus allowing Atresmedia to improve its audience share for these channels. Nova's status as the leading female channel for the fifth straight year was a particular highlight, with a 2.3% share of the audience. The channel's content includes new episodes of Crimen en el paraíso [Death in Paradise] and the premieres of Vera and Crimen en el Trópico [Deadly Tropics].
Meanwhile, Mega achieved its best figures among male audiences and in relation to its commercial targets, with notable growth in the late night slot thanks to the leadership of El Chiringuito de Jugones, the channel's most watched show.
Atreseries (1.7%) delivered its best ever yearly performance and reached an all-time record (2.2%), once again making it the leading new channel and the most-watched pre-recorded specialty channel. Neox also closed out 2022 having made excellent progress towards its commercial targets and among viewers aged between 13 and Atresmedia Corporación de Medios de Comunicación, S.A. and Subsidiaries Page| 36 44 (2.6%). Further highlights included the première of the new episodes of season 33 of The Simpsons, which still ranks among the network's most watched content alongside Cinematrix and Friends.
Digital environment: leading the way also in digital audiences
Atresmedia, the leading television group in Spain, is also the leader when in digital audiences, having ended 2022 as the leading audiovisual group for this segment; a position it has held since April 2016. According to data published by Comscore for December 2022, Atresmedia not only held on to leadership but also climbed to 27.3 million unique users (+3% compared to November 2022), once again pulling away from its closest rival, which it now leads by >110%, equivalent to 14 million more unique visitors than its nearest rival. The Group also climbed to sixth place in the ranking of most visited sites, again widening its already large lead over its closest competitor.
ATRESplayer also ended the year as the leading platform, with more than 2.6 million unique visitors and outperforming its closest rival by >18% (>400,000 unique visitors). This leadership was down to Atresmedia's commitment to varied and attractive content and premières such as La Ruta, an original Atresmedia production, UPA Next and La Novia Gitana [The Gypsy Bride], as well as the advance broadcasting of successful television formats such as La Voz [The Voice].
Meanwhile, Antena 3 closed the year with more than 9.7 million unique users, its best figure since November 2021 and up 12% from November. This latest result moves it well clear of its main competitor, with a lead of 2.7 million more unique users (+38%).
laSexta.com is also outperforming its competitors' websites, with well over 8.9 million unique visitors.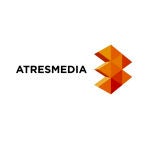 Atresmedia
| Madrid | 01/06/2020