COLLABORATION AGREEMENT
COLLABORATION AGREEMENT
Atresmedia and Aladina Foundation, together to support children with cancer
Atresmedia and Aladina Foundation have reached a collaboration agreement to support children with cancer, which will be developed in two main lines: on the one hand, the communications group, through its Corporate Volunteer Program, will support the activities of the foundation, dedicated to children with cancer and their families. On the other hand, Atresmedia is committed to broadcast free of charge the social work carried out by Aladina Foundation through its channels.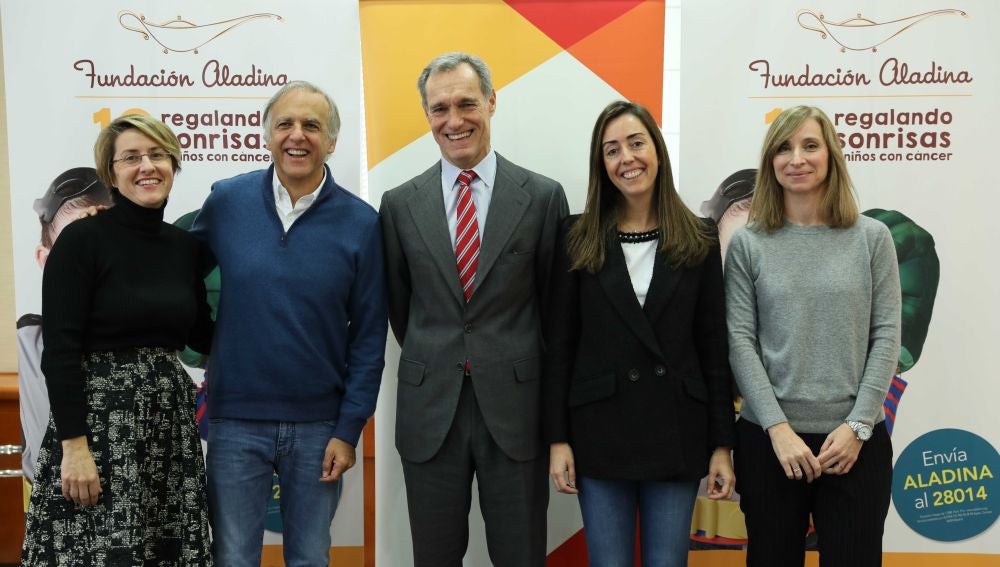 The CEO of Atresmedia, Silvio González, and the founder and president of Aladina Foundation, Paco Arango, attended the signing of the agreement that took place at the Atresmedia headquarters and which was also endorsed by the Communication Director of Aladina Foundation, María Luisa Sarandeses, the Corporate General Director of Atresmedia, Patricia Pérez and the Corporate Responsibility Manager of the Group, Susana Gato.
Within the collaboration that the Group will carry out from its Corporate Volunteer Program, the Atresmedia employees, once a month and coordinated by Aladina Foundation, will participate in the workshops and leisure activities that the entity develops with the children at the Niño Jesús Hospital in Madrid. Likewise, Atresmedia Volunteers will also participate in other activities and events where Aladina Foundation needs support.
On the other hand of the agreement, Atresmedia will free broadcast the work carried out by Aladina Foundation through its communication channels.
Corporate Volunteering in Atresmedia
Atresmedia understands corporate volunteering as a great tool for personal, business and social transformation, which generates a multitude of benefits: for the NGO that receives it, for the employee who is involved and for the company that facilitates it. Thanks to the corporate volunteer program created by the Group in 2007 and the involvement of more than 1,150 employees who have participated in it over the years, the company has taken a step further in its sensitivity to listen social needs, connect with new realities and become a more diverse and committed organization.
Atresmedia | Madrid
| 17/01/2019