CORPORATE VOLUNTEERING
CORPORATE VOLUNTEERING
Working together with young people with disabilities from Asociación Antares
After cancelling the activity due to the arrival of Covid-19, the Atresmedia Volunteers were finally able to go to Asociación Antares headquarters to share a morning of crafts and fun with the young people with intellectual disabilities that this entity cares for.
On Saturday, February 4, twenty Atresmedia Volunteers, made up of workers and their families and friends, went to Asociación Antares headquarters, in Madrid, to spend the morning with young people with intellectual disabilities and carry out a very special crafts workshop.
After explaining the activity in an assembly through pictograms, so that they understood all the steps, they began the day with a song to introduce all the participants to the dynamics, and dancing to get to know each other.
Then, they could finally start the custom tote bag design workshop. Each one customized their own and could take it with them as a souvenir of the experience. In the end, they all enjoyed some food together.
The young people of Asociación Antares have great support needs and the staff knows their characteristics and how to get the best out of the activities so that they can enjoy and learn with them. With these types of activities, family respite is promoted for the tutors of these young people.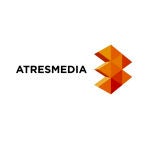 Atresmedia
| | 10/02/2023