FIRST DAY OF THE YEAR IN THE SOUP KITCHEN
FIRST DAY OF THE YEAR IN THE SOUP KITCHEN
Atresmedia Volunteers increases its commitment with the Santa María Josefa Soup Kitchen of Vallecas
This 2018, Atresmedia's Volunteering Program has increased its commitment with the Santa María Josefa Soup Kitchen of Vallecas, so that the employees of the Group and their families can collaborate one more day in the year with this social entity from Madrid.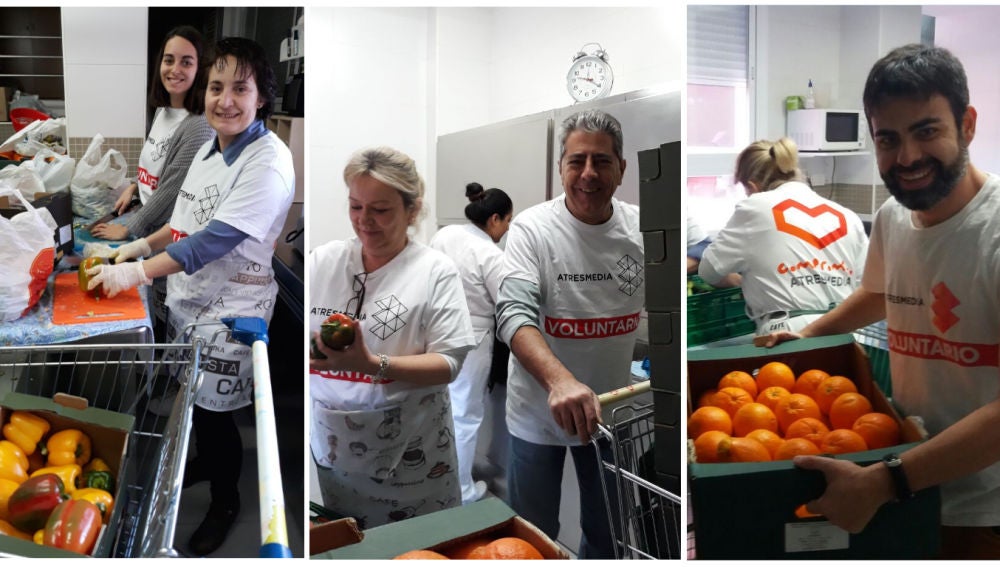 For the last five years, Atresmedia Volunteers and their families have been periodically assisting this social soup kitchen in Madrid that serves every day more than 700 people without resources in the area. A solidary activity that seeks to achieve Sustainable Development Goal number 2: 'Zero Hunger' from a local perspective.
The soup kitchen needs the help of volunteers to develop its work, which is why Atresmedia wanted to formalize its commitment to the center in 2013 through a collaboration agreement. Thus, volunteering in the soup kitchen has become a reference activity in the Group's Volunteering Program, in which more than 170 people have already participated.
The first acitvity of the year took place in February, when 14 Atresmedia Volunteers who went with their family and friends helped in kitchen duties, preparing lunch meals, serving the soup kitchen beneficiaries and cleaning after the service.
Atresmedia | Madrid
| 24/04/2018