ATRESMEDIAXODS
ATRESMEDIAXODS
Atresmedia celebrates the 7th anniversary of the SDG
Atresmedia celebrated, once again, the anniversary of the SDG (Sustainable Development Goals), promoted by the United Nations, organizing a sensitization activity with all the company's employees through the Global Compact Spain initiative #ApoyámoslosODS (#WesupportSDG).
Considering the importance of companies' actions to achieve the 17 SDGs and de 2030 Agenda, Atresmedia supports, since its beginning, the initiative and the most relevant SDG for the group, with its politics, activity, and capacity to broadcast.
This is why, this week, Atresmedia celebrates the 7th anniversary of the SDG to guarantee health, equality, and the protection of the environment, as well as achieving a more sustainable and prosperous future by 2030.
To celebrate the anniversary, Atresmedia created an SDG quiz to be responded for employees, who could challenge their Knowledge about the 2030 Agenda. The winners of the quiz were awarded the famous SDG pin. Furthermore, for the employees located in Madrid, Atresmedia carried out an activity in which all employees had the opportunity to acquire an SDG fabric bag and participate in a Spanish typical game created for the occasion.
Moreover, an internal communication was sent to all employees to highlight some of the actions that Atresmedia has recently implemented contributing to the targets and goals for a sustainable world, thanking all employees for being part of them. ¡Together we can make a better global society!
Social Impact:
• We promote gender equality and woman's figure through content in programs like "Ellas Juegan" of Onda Cero o the special documental "¿Víctima o culpable?" about the mediatic case of Jaqueline Sauvage.
• For more than a decade, we have given away advertisement space for NGOs, broadcasting more than 200 social free campaigns on our TV, radio, and web channels, helping more than 72 NGOs.
• "Levanta la cabeza" impulsed the campaign "Que nadie se quede atrás" (Not leaving anyone behind) to fight the digital gap, helping the old to establish a more fluid relationship with technology. The initiative had Espejos Publico's support.
• We promote the employability of people with disability through our program Becas Capaz. In 2021 Atresmedia created scholarships for Atresmedia Training. ¡So far, we have supported more than 100 young people with disability!
• Through the Atresmedia Fundación activity, we promote MIL (Media and Information Literacy) of the children and the youth. We want to help them to make good use of the information that they receive, create and share.
Environmental impact:
• We calculate and define goals to reduce our carbon footprint and achieve zero net emissions by 2050.
• We have installed vinyl on our windows to reduce the crush of birds that live in the surrounders.
• In 2021 we carried out two initiatives to make a responsible use of water: we installed fountains and we offered solitary water in our vending machines.
Corporate impact:
• We transformed our syndicated corporate loan into a sustainable linking it to 3 ESG indicators: free ad campaigns for NGOs, our CDP qualification, and the accessibility of our contents.
• For more than 15 years, we have promoted corporate volunteering among our employees. So far, we have collaborated with more than 67 NGOs.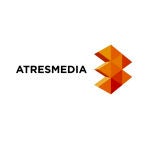 Atresmedia
| Madrid | 24/11/2022