Investor contact
Antena 3 Televisión, S.A.
e-mail: ir@atresmedia.com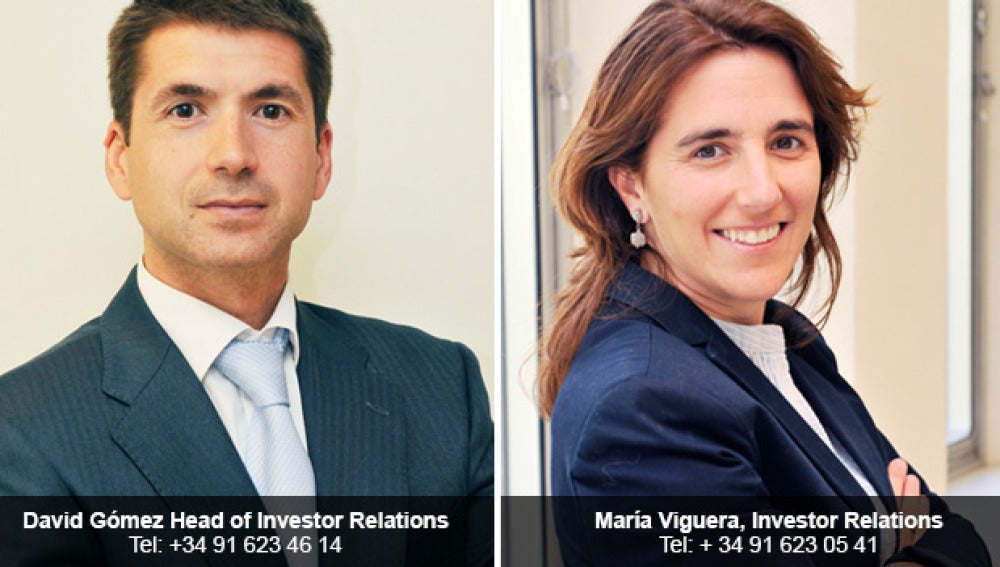 The information provided will be recorded on a computer file called SUGGESTIONS, which is controlled by Atremedia Corporación de Medios de Comunicación, S.A. This file is intended for the management of all the suggestions, queries, opinions, requests or comments of any kind sent by the viewers and users of the A3TV website, in an effort to improve our TV offer and the service offered to users. Such file will serve as a merely temporary container for all the messages received at the e-mail address shown on the Antena 3 de Televisión website. Consequently, the e-mail address of the sender and the associated text will be deleted after their processing, once their purpose has been achieved. The rights of access, rectification, objection and cancellation regulated by the Organic Law on Data Protection may be exercised before the "Oficina de Consulta" (Office for Queries) of Antena 3 Televisión, located at Avd. Isla Graciosa 13,  28703 San Sebastián de los Reyes –Madrid-.
Antena 3 Group | Madrid
| 25/05/2012