ATRESMEDIA
ATRESMEDIA
Shareholder's office
Atresmedia Corporación de Medios de Comunicación, S.A.
Avda. Isla Graciosa, 13
28703 San Sebastián de los Reyes Madrid - España
Phone number: +34 91 623 05 00 // +34 91 623 25 22
E-Mail: oficinadelaccionista@atresmedia.com
PRIVACY POLICIY: Data controller: ATRESMEDIA CORPORACIÓN DE MEDIOS DE COMUNICACIÓN, S.A. DPO Contact: privacidad@atresmedia.com. Purposes: management of inquiries, requests or comments received at this email address, based on the legitimate interest of Atresmedia Corporation. The email address and the associated text are deleted after treatment and once the purpose has been fulfilled. Recipients: personal data will not be transferred to third parties, except when this is necessary to comply with a legal obligation. In order to properly manage the personal data of its users, Atresmedia Corporación will work with third party service providers that may have access to personal data and that will treat the aforementioned data in the name and on behalf of Atresmedia Corporación for the provision of such services. Atresmedia Corporación undertakes to subscribe with them the corresponding data processing contract, which will include, among others, the following obligations: to apply appropriate technical and organizational measures; treat the personal data for the agreed purposes and under the documented instructions of Atresmedia Corporation; and delete or return the data to Atresmedia Corporación once the services have been completed. Rights: to exercise your rights to access, rectification, erasure, restriction, limit of processing and data portability please contact the Personal Data Office, located at Avda. Isla Graciosa 13, 28703 San Sebastian de los Reyes, Madrid. In any case, you may file a complaint to the Spanish Agency for Data Protection.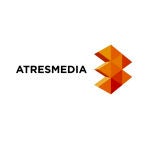 Atresmedia
| Madrid | 01/04/2020