CORPORATE RESPONSIBILITY
CORPORATE RESPONSIBILITY
Atresmedia hosts the "ESG Spain 2022: Corporate Sustainability Forum" organized by Forética
The "ESG Spain 2022: Corporate Sustainability Forum" celebrated its 10th anniversary, consolidating as the reference sustainability-related (environmental, social, and governance) event in Spain, with more than 1.500 attendants. In the format of a TV live program, the Forum, conducted by Mónica Carillo, was broadcast on the Atresmedia digital platform.
More than 20 experts paricipated in the Forum who stood out the importance of accelerating business action in sustainability matters, looking for the highest ambition and facing the challenges of the geopolitical and economic current context, and approaching the national and international ESG trends.
Opinion leaders, with substantial expertise in sustainability matters, approached the last milestones in reporting, including the way to agree on a global and homogenized standard. The strategic approach to sustainability from the perspective of Atresmedia has been addressed by its CEO, Javier Bardají.
Another topic analyzed in the Forum was the context and the crisis surrounding the Ukraine conflict, as well as the importance of a strong Alliance among companies, governments, and social organizations to approach reconstruction.
Furthermore, Raúl Grijalba, the President of Forética and ManpowerGroup in Spain, Italy, Greece, and Israel, approached the importance of promoting the strategic ESG vision on the Boards of Directors.
In addition, Germán Granada, general director of Forética and secretary of the Secretariat Council of the Spanish Business Council for Sustainability, pointed out that "Sustainability has overcome the crisis caused by covid-19, and has been reinforced. However, 2022 has brought new preoccupations that have been analyzed in the ESG Forum, such as the geopolitical crisis, the climate emergency, the increase of inequality, or the loss of biodiversity... that will impact the future development of the new sustainable development agenda. At Forética, we believe that sustainability has overcome a no-return point and this is the best moment to enforce new challenges.
His Majesty, King Felipe VI, is the president of the Honor comittée in this 10º edition. Pedro Sánchez, President of Spain is also a member of the Comitteé along with Meritxell Batet, Ander Gil, Antón Costas, Antonio Garamendi, José Luis Bonet, and The Delegate Conseils of companies members of Forética.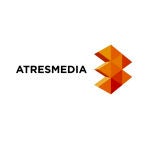 Atresmedia
| | 13/01/2023