CORPORATE RESPONSIBILITY
CORPORATE RESPONSIBILITY
Atresmedia launches Residuo Cero, its new strategy to achieve zero waste
Atresmedia Group has designed a new strategy to manage the waste generated in its facilities and join the fight against food waste. "Together, we are the real change" and "This time, the zero is the triumph" are the slogans for this new strategy.
Despite Atresmedia does not produce an important amount of waste, the Group has taken responsibility for the waste generated in its facilities, developing this new strategy, Residuo Cero, to reduce it and manage it correctly. In 2023 the initiative has been implemented in San Sebastian de los Reyes, Madrid, where most of the business activity takes place, and it will be expanded to the rest of its facilities in the coming years.
Residuo Cero has its own brand and it has been developed under the concept that a real environmental change could happen only if the employees and the company work together. Atresmedia encourages its employees to participate in the company's efforts to correctly separate and manage waste and to join the fight against food waste.
There are 3 main initiatives in the Residuo Cero strategy:
Waste segregation: the company has placed recycling islands at different points to facilitate the separation of the waste generated.
Waste treatment: Thanks to an agreement with Ecoembes, the waste segregated in the facilities is treated in specialized recycling plants. Before the implementation of Residuo Cero, Atresmedia was already recycling all its hazardous waste and with this new strategy, the Group intends to extend this good practice to all its waste.
Fight against food waste: Since November 2022 Atresmedia donates the food surplus of its canteen to the soup kitchen El Cottolengo del Padre Ángel. Along with this initiative, Atresmedia carries out other actions to raise awareness and reduce the amount of food surplus in the canteen. With this initiative, Atresmedia has a double impact, social and environmental, contributing once again to the social sustainability.
In addition, to guarantee the success of the strategy, all employees can access to a training program in which the whole strategy is explained in detail and where they can find recycling tips and advice to correctly manage the waste. With this course, Atresmedia intends to encourage all its employees to actively collaborate to achieve zero waste, because this time the cero is the triumph.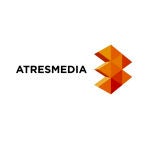 Atresmedia
| | 02/03/2023